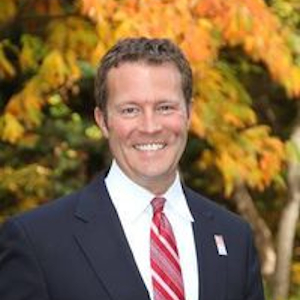 Robert Regan, or "RJ" as his friends call him, was touted by Post Malone as the "coolest man in Grand Rapids" in 2016. He's the type of person that makes you feel as if you were the most important person in the world.

After Robert was taken hostage at gunpoint in a bank robbery in early 1990's, he went on a quest for intentional living and decisive action.

He is a "serial entrepreneur" and father of four adult children. He has a BS in Finance and an MBA. He has professional experience as a banker, stockbroker, operations research manager, business owner, real estate investor, author, speaker, and even politics.
His daughter's tweet encouraging people NOT to vote for him went viral last year and was seen on Fox News, ABC, NBC, NewsMax and Rush Limbaugh talked about him for two hours on his radio show.
He is fresh back from a 532 mile solo backpacking trip on the North Country Trail across the upper peninsula where he walked from the Wisconsin border to the Mackinac Bridge in 37 days. Climbed the summit of multiple 14,000' mountains in Colorado. Walked across Spain on the 500 mile Camino de Santiago.

He is the founder of Big Boyz Shorts and the Robert Regan Group. His latest book, "Decide!" how to make the best decisions in every circumstance, no matter what, was released in 2020 and he is wrapping up his newest book called "Believe" - keystone thoughts that radically change your life.

If you are interested in having Robert speak at your function, contact him at This email address is being protected from spambots. You need JavaScript enabled to view it..



Download Speaker Sheet


Download Media Relations Sheet
---